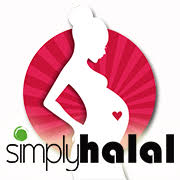 Your cart is currently empty
Munchkin® Formula Dispenser Combo Pack
Easy! Fill, Twist & Pour
There's no need to lug around a large container of powdered formula when you and baby are out and about. Munchkin makes on-the-go bottle feeding far easier with the Powdered Formula Dispenser Combo Pack. There are two dispensers included in this smart feeding set: a 3-compartment dispenser that holds up to 24 ounces of formula (or three 8 oz. bottles), and a single-serve powdered formula dispenser for those inevitable quick trips out. Each dispenser allows for quick and easy access to your pre-measured formula. Works great with baby cereals as well. So you can have baby's milk perfectly prepared wherever you are.
Each chamber of the 3-section dispenser holds 8 ounces of formula (24 oz total)

Single serve dispenser holds 8 ounces total

Colors Vary
Currently there are no reviews for this product. Share your opinion with others, be the first to write a review.