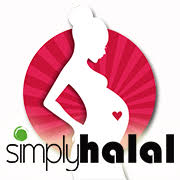 Your cart is currently empty
About Us
Information about us. Edit the language file or modify the about_us.html template to change this page. You can now also alter the about us content in the theme settings if the feature is available for your theme.
History
Simply Halal was founded in November 2008. It is a family business geared at meeting the needs of you and your family. When we started the business, our first child was eight months old. As pregnancy and parenting was still very 'fresh' in our minds, we launched our first business line, our Baby and Maternity Store, your one-stop shop.
Simply Halal Online offers a one-stop shop to meet your needs. Our aim for the baby line was to assist pregnant couples pack their bags for their chosen hospital/birthing center and provide those necessary items needed up until the terrific two's. We know what it's like to go from store to store - so much walking, difficulty finding parking, unknowledgeable sales staff not to mention sore feet. You have the option of ordering from the comfort of your home and having the items delivered or collecting it yourself, or scheduling an appointment to view and fit selected items. Our latest enhancements include a fully functional e-commerce website to provide our customers with a more convenient way to shop. In addition, we have taken steps to expand the range of products offered, and increase our area of coverage to the entire island. We thank you for your continued support and ask that you let us know what we can do for you.
Philosophy
Halal:- Adj. - meaning - something lawful or legal, a term designating any object which is permissible to consume, wear or use, or an action that is permissible to engage in. Simply Halal aims to provide quality and affordable 'halal' products to the Jamaican family. As stated in our 'History' we have already launched our 'Baby and Maternity Store'. Our next exciting family line includes Apparel, Electronics and Household items.
We have to say that it's been very exciting to research products and shop all over to find comfortable, quality products that can be sold at affordable prices. We also didn't just want an online store, we wanted to offer our customers more. So we hope you enjoy the various articles posted on our resource pages, Facebook (www.facebook.com/simplyhalal) and Twitter (www.twitter.com/simplyhalaljm).
We are a family who believes in talking to you, our customers, listening to your feedback, and making changes and improvements as a result. We really hope that you enjoy the range of products and find all the resource content useful.
The Gillett-Chambers Family
Founders of Simply Halal Company Limited