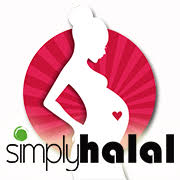 Your cart is currently empty
Little Tinkers World Baby Diaper Caddy
Product Description
​Changing Your Baby's Diapers On The Go Has Never Been Easier Than With Our Baby Diaper Caddy & Organizer
As parents, we know just how hard it changing diapers can be without constantly having to check whether you have all the supplies. Being a parent is hard, but with this diaper stacker and organizer, you can make sure you have everything you need right at your fingertips! Our Nappy bag for baby is made with the modern parent in mind to provide them with the right balance of functionality, features and comfort to ensure a simple and convenient solution for carrying anything your baby can need!

Multipurpose With Easy To Adjust Velcro Dividers
Never worry about being unprepared whenever your baby needs a diaper change, Now you can keep your diapers, wipes and other baby accessories within easy reach with our portable, easily accessible and durable felt baby diaper organizer. With soft handles, 8 pockets, and removable inserts, this baby organizer has everything you need to care for your baby in a neatly organized place.

Say Goodbye to Clutter With our Multi-Purpose Caddy
- Made from high-quality Wool and Polyester felt, this Diaper caddy will last you a long time!
- Thanks to the durable bottom, anything you're carrying remains upright and organized.
- The Unisex and Fashionable design makes it gender neutral and the range of colors make it suitable for both girls, boys and even for Dads.
- Thanks to the massive storage you can use it even after your baby has outgrown diapers as an organizer for shopping, pet supplies, picnics, etc.!

Best Baby Shower Gift : If you have a friend or family member that's having a baby shower, then this diaper storage caddy is the perfect gift for showing them how much you care! A parent needs a lot of baby accessories at all times to keep care of their baby, our diaper caddy organizer makes it easier than ever before for parents to carry anything their baby could need. To top it off, it's Unisex with a luxury design which helps it double as a stylish tote bag.

The Diaper Caddy That Makes Life Easier
Buy with Confidence - Each Diaper Caddy Organizer comes with a 60-Day refund if you are not fully satisfied with your purchase!
Click on the Add To Cart button now and order yours today!

STRONG & DURABLE FELT
When it comes to quality, we make no exceptions. Our baby diaper caddy is made using a blend of lightweight and soft wool with strong and durable polyester to provide you the perfect blend of style and unmatched durability. Unlike other nursery organizers, our diaper caddy basket has a reinforced bottom layer making sure that it retains its shape even when empty while allowing you to carry more!
VERSATILE & LARGE STORAGE
With our large capacity for storage (16 x 11.5 x 9 inches), you can count on our baby caddy organizer whenever your baby needs a change. Our Baby Caddy Storage is nearly 25% bigger than the other standard size diaper organizers on the market. With 8 pockets and removable inserts, you can use our baby caddy organizer for a lot more than just storing diapers. Also, includes smaller matching gift that can be used to store your essentials, cotton wool or even coins and keys.
WHAT & WHEN YOU WAN
Your baby needs a lot of things and our trendy diaper caddy offers you an easy and convenient way to carry it. Our portable diaper basket uses removable organizer inserts so that you can customize it the way you want! Easily organize and store baby diapers, baby wipes, burp cloths, baby powder, bibs, lotion, combs, thermometer and more while keeping everything neat and tidy while the extra strong Velcro keeps the dividers firmly in place.
Currently there are no reviews for this product. Share your opinion with others, be the first to write a review.