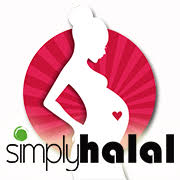 Your cart is currently empty
Tommee Tippee Travel Bottle and Food Warmer
From the manufacturer
Travel Bottle & Food Warmer
The tommee tippee closer to nature Travel Bottle and Food Warmer heats bottles and baby food when you are out and about. The warmer heats everything from breast milk, formula milk and baby food. Portable and convenient, the travel bottle and food warmer stores hot water for warming bottles or food jars on the go. The thermal flask keeps water warm and doesn't require external warming source
It's easy to use, simply fill the stainless steel flask with cooled boiled water and, when feeding time comes round, simply pour the water into the upturned frosted container and warm your bottle. The secure fasten lid protects from leaks and spills and is always BPA and phthalate free. Its compact design ensures it should fit in your baby's changing bag so is on hand for when you need it.
How to use the Tommee Tippee Travel Bottle & Food Warmer
Step 1

Pour boiling water into the insulated thermal container and securely fasten the lid.

Step 2

When ready to use, pour the water from the thermal container into the lid

Step 3

Place bottle into hot water to warm. Once warm, remove the bottle and test temperature prior to giving the bottle to baby
How to get the most of our your Tommee Tippee Travel Bottle Warmer
Before first use:

Please be sure to unscrew the screw cap and inspect the silicone seal to ensure this is securely in place and intact to prevent water leakage. Also, remember to preheat the flask unit by filling with boiling water before discarding and replenishing with fresh boiling water intended for use.

Instructions for use:

When feeding time comes around, simply push down the button on the lid to open the flask, and pour the warm water into the upturned frosted container.

Please note that the flask is closed when the button on the lid is up, but the flask is open when button on the lid is down.

Warning:

Take care when using as the flask can contain boiling water, a potential scalding hazard. During use, ensure lids are securely fastened, always use on a flat, heat-resistant surface, and ensure to always place the bottle or food jar into the beaker before adding water in order to avoid overflow.

Baby Safe:

The Tommee Tippee Closer to Nature Travel Bottle & Food Warmer is BPA and Pthalate free for your total reassurance
Currently there are no reviews for this product. Share your opinion with others, be the first to write a review.