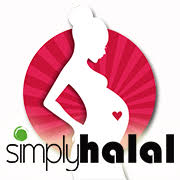 Your cart is currently empty
Philips Avent BPA Free Natural 2 Pk Nipples - Assorted Sizes
Philips AVENT New Natural nipples are designed to help babies feed from both the breast and the bottle. The nipple's wide shape is similar to the shape of a breast, and its soft, rounded nipple encourages the same peristaltic movements used to breastfeed. Twin anti-colic valves keep air in the bottle and out of babies' tummies, making feeding and digesting more comfortable and reducing colic. The nipple is made of soft, durable silicone and has a petal design that prevents it from collapsing while your baby feeds.
Plastic, Silicone

Imported

Natural nipple helps combine breast and bottle feeding

Comfort petals make nipple softer and more flexible

Nipple shape promotes natural suckling motions

Twin anti colic valves make feeding more comfortable

Durable silicone is odorless and easy to sterilize

There're different sizes of nipples for different baby's stages




0+ months - Is #1 and there's only one hole in the nipple




1+ months - Is #2 and it has 2 holes




3+ months - Is #3 and it has 3 holes




6+ months - Is #4 and it has 4 holes



Wide Nipple Encourages Natural Latch-On

The wide, breast-shaped Philips Avent Natural medium flow nipple helps you combine breastfeeding and bottle feeding. Its natural shape promotes easy latch-on so your baby can feed contentedly and without interruption. The nipple's shape encourages the same tongue movements suckling babies use when breastfeeding, so transition between the two is less confusing for your baby.

Twin Anti-Colic Valves Make Feeding More Comfortable

The Natural nipples have twin anti-colic valves that work to make feeding more comfortable for babies. During feeding, the valves release air back into the bottle rather than into your baby's tummy, which reduces colic and discomfort.

Comfort Petals Make Nipple Softer and More Flexible

Built-in unique comfort petals make the nipple softer and more flexible to promote natural latch-on. The petals also reinforce the shape of the nipple to keep it from collapsing in your baby's mouth so your baby can feed without interruption.

Durable Silicone Is Soft and Easy to Sterilize

These nipples are made of soft, durable silicone, which is odorless and flavorless. The nipples can be sterilized in any Philips Avent steam sterilizer, boiled for five minutes, or washed in the dishwasher.
Currently there are no reviews for this product. Share your opinion with others, be the first to write a review.