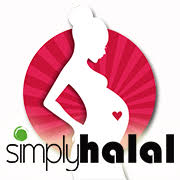 Your cart is currently empty
Hospital Bags Packages

ARE YOU HAVING A BABY OR DID YOU JUST HAVE ONE?
Don't know where to begin? What to buy? Where to shop? Don't have the time and need help with the shopping? Look no further !
Avoid the hassle of going from store to store.
Visit our One-Stop Shop at 20 Phoenix Avenue (street before Andrews Hospital) or shop from the comfort of your home via our website at www.simplyhalalonline.com.
Have everything you need delivered to your Home, Workplace or Hospital.
Select one of the packages listed below to view the contents. You can create your own package based on your needs
Refine Search