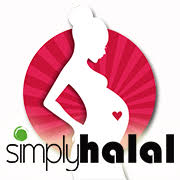 Your cart is currently empty
Playards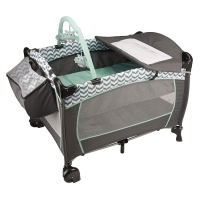 Play yards provide a safe place for your baby or toddler to sleep and play, whether you're at home or traveling. The best ones are versatile, sturdy, and easy to fold, and will come in handy for years.
They can be space-savers, too; instead of buying a separate bassinet and changing table for their child's nursery, many parents get a play yard with those features. It's easy to move a play yard from room to room, which is helpful when you have a newborn. You can roll your little one to different spots for daytime naps, and position the play yard next to your bed for middle-of-the-night feedings and changes.
Of course, a play yard is great when you're traveling or on the go too, offering a safe and familiar sleep spot at a hotel or Grandma's house. It can also create a "safe zone" to contain your crawling baby or curious toddler when you're at the beach or visiting a relative whose house isn't childproofed.
When your baby outgrows the bassinet (at 15 pounds or when he can sit up, pull up, or roll over), simply lift it out to make more room. Your child can still sleep in the play yard, using the bottom mattress. But since the bottom mattress is thin, and it's not safe to add extra padding (see safety notes, below), you may want your child's primary sleeping spot to be somewhere more comfy, like a crib.
As your child gets older and more mobile, a play yard can keep him out of trouble when you're getting ready for work or making dinner. This works well from when your child is just beginning to crawl until he's about 2 years old.