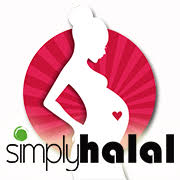 Your cart is currently empty
Bath Tubs, Basins & Buckets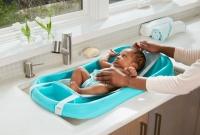 Baby won't be ready for the infant tub until the umbilical cord stump falls off (and the circumcision has healed, if your son had the procedure), which usually takes about two weeks. In the meantime, you'll be giving him a sponge bath.
1. Wash baby's face before you take off any of his clothing. Dampen a cotton ball or washcloth and wipe his eyelids from the inside corner out. Use one cotton ball for each eye. With another damp cotton ball, clean around his nose.
2. To clean outside baby's ears, use a damp cotton swab or washcloth. Don't clean inside baby's ears; using a swab could puncture his eardrum.
3. To shampoo, support his spine and hold his head back slightly. Sprinkle his head with warm water and squeeze on a drop or two of soap. Lather, scrub gently, and rinse with a wet washcloth.
4. Dry baby's head with a towel.
5. Now you can undress him and lay him flat.
6. Put a little bit of soap (don't overdo it; newborn skin is prone to irritation) on a soft washcloth to wash his body.
7. When he's clean, pat him dry with a towel, apply lotion if you like, and get him dressed.